2017 Lance Wallnau
2017 Guest Speaker: Lance Wallnau – He is a dynamic teacher with a unique and powerful gift for imparting the Word of God and a transformational thought leader and author.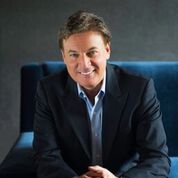 Dr. Wallnau has shared platforms with best-selling authors Ken Blanchard and John Maxwell, and lectured at universities from Harvard and M.I.T. to the London School of Theology. Merging a thirty-year background consulting in business and the non-profit sector, Lance inspires visions of tomorrow with the clarity of today—connecting ideas to action. His students represent a tapestry spanning nations and spheres: from politicians, to CEO's, entertainers and entrepreneurs. He currently directs the Lance Learning Group, a strategic teaching and consulting company based in Dallas, Texas.
Dr. Wallnau's is a frequent television guest and conference keynote speaker. Thousands of leaders around the world attest to the lasting impact of their first encounter with Lance. If you've never heard him before you should join with thousands of others – just check out his regular broadcasts on Periscope and Facebook Live, under Lance Wallnau.
---